This recipe is for cheat days only!!!  I promise.  I admit, I do have the occasional corn tortilla (non-GMO of course) and "real" oatmeal cookies.  Technically, I'm not allergic to all grains, just gluten.  Live a little why don't ya!!  I am surely glad I was able to "live a little" with this recipe.  I used gluten free oats (not to be confused with oats not labeled gluten free) that were ground up into a flour.  The texture of these Sweet Potato Muffins were heavenly.  Thank you, Jesus, for gluten free oats!!!
So, why are oats on my "cheat" list, you may ask…I thought they were good for my heart, you may say…but they lower my cholesterol…they can be gluten free…I don't get it!!!  Let me help you understand.
I'm going to try to cover the good, the bad and the ugly.  I know people usually start with the good, but I'm not "the usual".  So here goes…
…the bad and ugly.  
Oats contain phytic acid, first off.  What is phytic acid (or phytate)?  Well, it's naturally occurring in plant seeds, so that should be a good thing, right?  Not.  This little guy actually inhibits the absorption of minerals (such as iron, zinc and calcium – in a single meal).  Why is that so bad?  It promotes mineral deficiencies!  Yuck!!  Hence the "aka" title of it being an anti-nutrient (this link reminds us that moderation is the key – good to know).
But there is a little bit of good here too; phytic acid (which is also an antioxidant – good) is the main storage form of phosphorus (find out it's importance below).  Phosphorus is what's released when the seeds sprout (degrading phytic acid – which is why people like to "sprout" their grains).  Phytic acid is in all seeds, grains, legumes and nuts.  This is why I like to soak my nuts too!!  Oats have about the same amount of PA as wheat but contain less than corn and brown rice.
Oats also contain avenin (a protein similar to gluten).  To be honest, I've never heard of this guy, but it's similar to gluten in the case of sensitivity issues.  If you have celiacs, you might want to steer clear of the oats (however the results differ when on a gluten-free diet).
What's the good?
Besides the fact that they contain antioxidants, oats also contain a soluble fiber by the name of beta-glucan.  This fiber increases bile acid excretion (gross but good).  Why the good?  Well, let me tell you…the bile also excretes any serum cholesterol that's bound up in it … hence the lowering of your cholesterol (which also happens when you eat yellow and green veggies).
Oats are also a prebiotic that increases butyrate production (good for your gut flora).
Obviously, oats are good for your digestion 🙂  They seem to "get things moving".
Constipated?  Eat some oats.  Not only does this help you go, but it grabs up any toxins along the way.  Detox!!  Just make sure to drink plenty of water along with those oats!!
We talked briefly about Beta-glucans earlier in this post.  They are a soluble fiber, but what's even greater about them is that they are an immune enhancer.  How so?  By fighting bacterial infection and lowering inflammation.  Inflammation is so incredibly dangerous for our bodies.  Beta-glucans provide one way to decrease this inflammation and naturally fight cancer.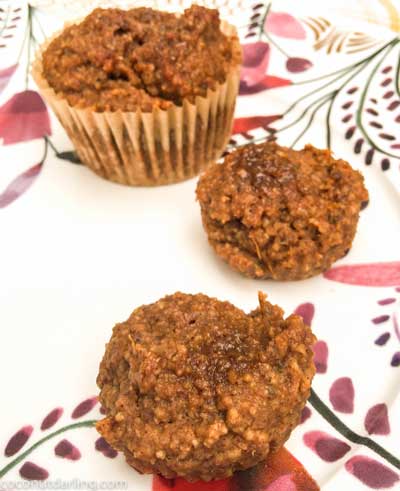 Thank the Lord oats have a low glycemic score (and also provide more protein then most grains).  If your blood sugar is always out of whack this is the way to go.  Oats have a slow-releasing carbohydrate that keeps your blood sugar levels balanced (with added help from the protein) as well as provides you with sustainable energy.
Do you have diabetes?  Eat some oats.  They will help improve your insulin sensitivity by slowing the rate that glucose is digested (stabilizing your blood sugar).
Even though the phytic acid prevents us from full nutrient absorption, oats still provide us with a heap of nutrients.  Lets go over a few:
Manganese 73% RDA – This helps to maintain healthy bone structure.  It also balances your hormones, energy levels and metabolism.
Phosphorus 16% RDA – Important nutrient for your bones, teeth and gums.  Helps maintain healthy growth and development.  Regulates the digestion of nutrients.  Improves the function of your kidneys, muscles, heart and nerves.
Selenium – Increases your immunity and helps maintain a healthy metabolism.
Magnesium
Iron
Copper
B vitamins

All of these nutrients help prohibit nutrient deficiencies.  Being deficient in nutrients is not a fun thing (trust me, I know).  It can lead to brain fog, anemia, low energy, a sluggish metabolism, moodiness, and aches and pains.
Coconut Pecan Butter
Instructions
Make as little or as much as your heart desires.
Mix everything together and spread it like butter!
It goes well on muffins, sweet potatoes, apples, pancakes, and anything else you would like to give a boost of sweetness (like a spoon on your tongue!!).
All oats are not created equally.
Please make sure you buy certified gluten free oats.  There is a huge risk of cross contamination when it comes to oats.  Also, go for less processed oats (steel-cut or old-fashioned rolled – not instant).  Instant oats tend to have a stronger impact on your blood sugar and insulin levels.
Are you eating certified gluten free oats and still having a tummy ache but can't bare to rid yourself of oats?
Don't fear.
This may be due to the high amount of fiber (especially if you aren't used to eating this way).  Here's a simply delicious trick to reduce antinutrients and enzymes that mess with your nutrient absorption and your tummy issues: OVERNIGHT OATS!!
This recipe is a "knock off" from one of my favorite bloggers, Arman over at The Big Mans World.  He is the king of no bake treats.  I believe one of his favorite ingredients to use is protein powder.  I really need to jump on that train, I just haven't found a protein powder that I love.  Any suggestions?  I guess I can be kinda picky considering all of my allergies.  Ugh.
Any who, check out his site.  He provides recipes that are pretty healthy, and super quick to make.  I believe we have similar loves – sweets.
I love to make these after a sweet potato dinner.  I either make extra sweet potatoes or tend to have leftovers (my little guy only eats half of one anyways).  My Memaw also taught me the trick of cooking extra and putting them in the freezer for a rainy day.  No excuses!!  I hope you enjoy these super healthy (secretly veggie filled) Sweet Potato Muffins.  You totally don't have to call them Sweet Potato Muffins to the kiddos.

Sweet Potato Muffins
Prep time:
Cook time:
Total time:
Ingredients
2 c GF Oat flour(or just grind up rolled oats you have on hand)
½ T cream of tarter
¼ T baking soda
1 t nutmeg
1 t cinnamon
¼ t salt
1 c mashed sweet potatoes
1 T coconut butter, melted
1 c minus 1 T water
1 chia egg
1 t vanilla
6 T nut butter, melted (I used almond butter)
1 t vanilla balsamic vinegar (or just use apple cider vinegar and double the vanilla)
Instructions
Preheat the oven to 350F and prepare small or big (or both) muffin tins with liners.
Prepare the Chia egg by grinding (in a coffee grinder) 1 T of chia seeds and then adding it to 3 T of water. Let rest and thicken while you prepare the other ingredients.
Mix all of the dry ingredients together in a large bowl. Add the mashed sweet potato and mix well.
Combine all of the wet ingredients in a small bowl. Add the chia egg to the wet ingredients. Make sure to mix well.
Now you can add the wet to the dry, mixing well.
You're ready to start dipping!! I used a small ice cream scoop for the mini muffins. The batter should almost reach the top. I sprinkled the top of my muffins with someTrivia Brown Sugar. You can also add nuts, chocolate chips, or dried fruit.
The mini muffins are ready in 20 minutes while the larger ones take about 25-30 minutes. You know they are done when they stop looking moist on the top.
Looking for some more delicious breakfast muffins?  Check out these recipes:
References:
https://authoritynutrition.com/phytic-acid-101/